Stories For Impact Workshop with Digital Storytellers (Sydney)
Event description
**Register before Friday 10th June to get free access to our Online Course (usually $150)**


Are you ready to unlock your inner storyteller?
Join the passionate team from Digital Storytellers over two workshops, where you'll learn how to FIND, MAKE, EDIT and SHARE video stories for your project, cause or organisation. You'll deep-dive in storycraft to help you refine your story, get you hands-on with the latest tools for creating films using your smartphone or tablet and teach you a straightforward way of editing on your smartphone, tablet or laptop. By the end of the two days, you will have gone through the complete process of making a short film from start to finish.
Whether you're a social entrepreneur, working in comms at a nonprofit, or an aspiring filmmaker, you'll leave this bootcamp with the tools & skills to manifest your impact story. Start creating more powerful stories that will shift audience perceptions and behaviours, scale your campaign and help you change the world. 

Your Impact Storytelling journey begins here! 

**Note - you are also welcome to register to attend a single day, rather than both days**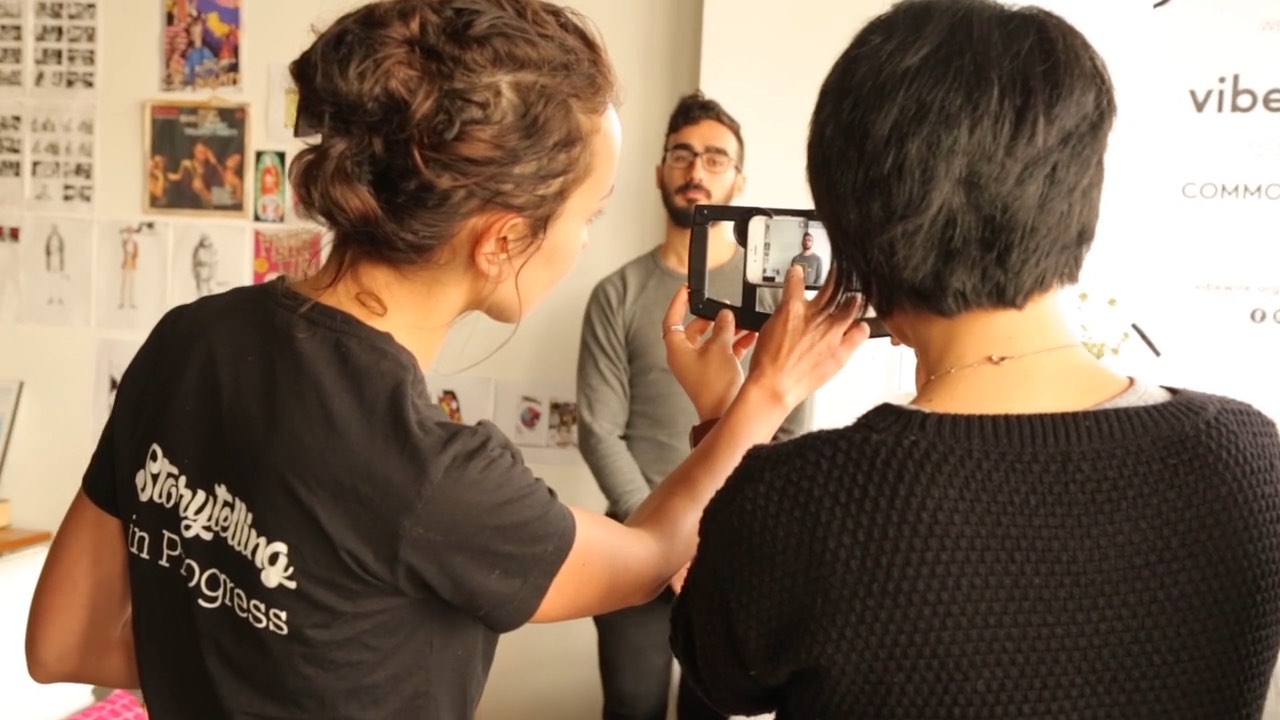 What You'll Learn:

Day 1, Friday 24th June - FIND & MAKE Your Story: 

How to use our Story Canvas tool to brainstorm story ideas and develop an effective storytelling strategy
Get familiar with some useful narrative frameworks for social impact stories
How to use mobile phones, cameras and accessible technology to film interviews and cutaways
How to capture better quality audio 
Day 2, Friday 1st July - EDIT & SHARE Your Story: 
The secrets behind editing and post-production
How to get your story seen and heard! 
See what our students have created:  
George St Neighbourhood Centre - CALD Women's Club  
Please note:

Aboriginal people are welcomed at no cost. We pay respects to the traditional custodians, on whose land this event takes place. Sovereignty was never ceded. Please email sfi@digitalstorytellers.com.au to let us know you'll be attending. Learn more about Pay the Rent here.
Participant Feedback
" I walked into the room not having a clue how to put together a video and by the end of the weekend felt I had a grasp on a really useful new skill. We've made a couple of videos for our organisation and are already starting to see how much difference its making to our comms. Doing the program through the Environmental Film Festival meant we got the chance to meet some amazing young change makers and we're looking forward to see what all the other participants have been up to"
– Sophie Lamond, Fair Food Challenge
"What a fantastic workshop that allowed for optimal practical and theory application of video creating, which for a complete beginner was perfect. Loved the fact that at the end of the course I could and did make a video!"
- Participant, Sydney 2-Day Intensive 
FAQs
What level of experience is this workshop suitable for?
This workshop is suitable for beginners, or intermediate level video-makers who would like to learn our process for impact-driven filmmaking.
What do I need ot bring?

Your smartphone or camera!
A charger for your device
A laptop, tablet or smartphone for editing - see software recommendations below.
Headphones
A mouse for editing (optional)
Which editing software will we use?

We will decide collectively to edit either on a laptop or smartphones and tablets. We will not be editing until Day 2 of the workshop and we will facilitate a discussion about the most suitable editing software.
For smartphones we recommend the use of Kinemaster. This can be used across iOs and Android devices. It is available as a free trial and will export videos with a watermark.
OR
For laptops/computers, we recommend Filmora Wondershare 9. This is a program that works across both Mac and PC computers. It can be download as a free trial, to use in the workshop, or is available for a one-off purchase of $70 USD
Will I make a film over the course of the two days?

Yes - Over the course of the two days we will take you through each stage of our filmmaking process and you will have the opportunity to complete a short video throughout this process.
Note that storytelling is very much about capturing the right people and places to communicate a story. We have spaced out the two dates to give you time to get access to the people and places that will allow you to tell your story most impactfully. If this is not possible for you, we will shift your story to frame it around the context of the workshop, for the practice exercises, which will allow you to get relevant footage and interviews.
Do I have to attend both workshops? 
No - while we believe the course is most useful if you attend both days, you can select Day 1 or Day 2 only, in the registration details below. 
Other questions?
Email sfi@digitalstorytellers.com.au
---