AFTT's High School Workshops - September 2022
Event description
Come along to our introductory workshops and learn what a career in the creative arts industry would be like. These workshops are a great opportunity to visit our campus and experience the way we teach our students as we showcase acting, filmmaking and theatre production. These are very hands-on workshops where students will have a chance to interact, use state of the art equipment and learn new techniques.
Tuesday 27th September: Acting (Day 1)
Explore an introduction to the Morris Technique preparation exercises, coupled with improvisation and script work in the AFTT theatre. You will also have the chance to apply acting techniques whilst performing on camera and collaborating with peers to write, perform and shoot your very own single-shot short film. 
Wednesday 28th September: Filmmaking (Day 2)
The Film workshop is a hands-on day where students will have a chance to interact, collaborate, and learn new techniques.  Students will be taught the basics of filmmaking led by an industry professional who will guide them through the process, setting a strong foundation on which they can easily build upon.
Thursday 29th September: Theatre Production (Day 3)
Explore every facet of Theatre Production, from Stage Management to Lighting & Sound design and operation. Participants will be guided by our team of professional industry specialists through a step by step process in how to produce a Theatrical Performance, culminating in the hands-on running of the show. 
$50 for a one day workshop | $80 for admission to two days of workshops | $120 for admission to three days of workshops.
Creative Kids Voucher
Claim your $100 Creative Kids voucher today!
AFTT is a registered provider for the Creative Kids program. You can redeem your voucher with us and develop new skills, take on new challenges and experience life at AFTT!
For more information regarding the Creative Kids program, or to learn more about the more than 40 government savings and rebates to help with your cost of living, click here.
How to use the voucher with us?
Email us on admin@aftt.edu.au and include answers to the following questions (on behalf of the workshop participant):
1) Full Name:
2) Mobile Phone Number:
3) Date of Birth:
4) How many workshops you're registering for:
5) Creative Kids Voucher number (or email sent by NSW Service):
Once we've validated the voucher we'll email you a unique discount code that you can use to get a $100 discount on this booking page.
Disclaimer: 
All workshops will be held on campus at AFTT.
Each workshop must have a minimum of 8 students to run.
The content is suitable for High School students in years 9-12.
AFTT has the right to cancel any course due to unforeseen circumstances in which case attendees will be advised and a refund issued.
All participants will receive a Certificate of Completion.
Strict social distancing and COVID-19 government regulations will be followed.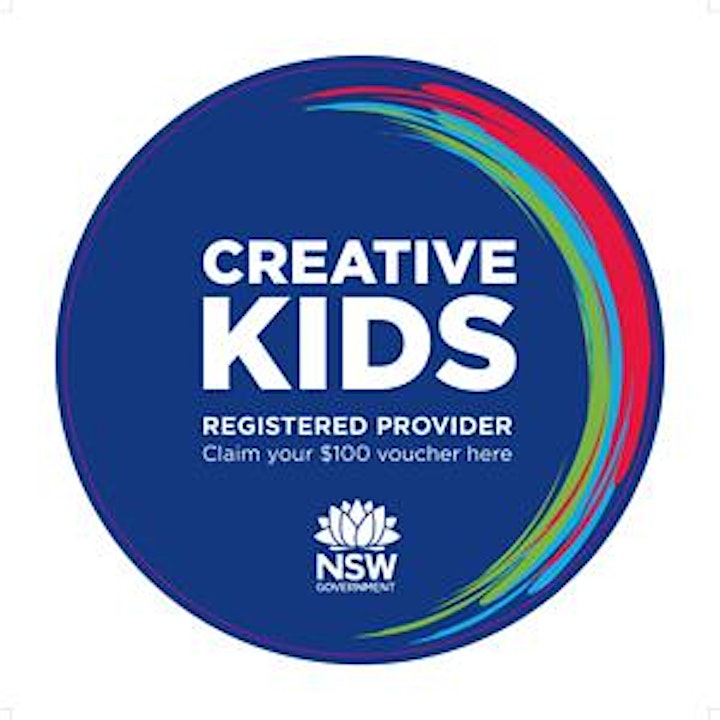 ---