International Public Lecture – featuring Professor David Nutt (UK), Head of Neuropsychopharmacology at Imperial College London (live in person)
Event description
Mind Medicine Australia is delighted to present an International Public Lecture featuring Professor David Nutt (UK), Head of Neuropsychopharmacology at Imperial College London (live in person).
This special event will feature a keynote by Professor Nutt titled 'Psychedelic-Assisted Therapies: The History, Neuroscience and Myths' followed by a Q & A panel.
Date: Tuesday 29 November
Time: 6:00pm for 6:30pm until 9:00pm
Location: Carillo Gantner Auditorium, University of Melbourne, Sidney Myer Asia Centre, Room B02 Swanston St, Parkville VIC 3052
You will be supporting Mind Medicine Australia's mission to provide accessible and affordable psychedelic-assisted therapies to treat a range of mental illnesses in medically controlled environments. Mind Medicine Australia exists to help alleviate the suffering caused by our accelerating mental illness epidemic in Australia, through expanding the treatment options available to medical practitioners and their patients.
OUR PARTNERS: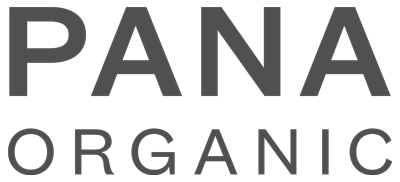 -----------------------------------------------------------------
About the Speakers

Professor David Nutt (UK)
BA, MB BChir, MRCP, MA, DM, MRC Psych, FRCPsych, FMedSci, FRCP, FSB
Ambassador of Mind Medicine Australia
Head of Neuropsychopharmacology at Imperial College London and the Chair of Drug Science
Renowned researcher, policy advisor and author, Professor David Nutt, is currently Head of Neuropsychopharmacology at Imperial College London and the Chair of Drug Science.
Under the leadership of Professor Nutt, the Psychedelic Research Group at Imperial College is one of the world's foremost psychedelic research laboratories, publishing landmark research on psychedelic therapies and neuroimaging studies of the psychedelic state.
Professor Nutt has also held many leadership positions in both UK and European academic, scientific and clinical organisations, including presidencies of: the European Brain Council, the British Neuroscience Association, the British Association of Psychopharmacology, the European College of Neuropsychopharmacology.
He was previously Chair of the UK Advisory Council on the Misuse of Drugs.
Tania de Jong AM  
LL.B (Hons), GradDipMus  
Founder & Executive Director of Mind Medicine Australia


Tania de Jong AM is a trail-blazing Australian soprano, award-winning social entrepreneur, creative innovation catalyst, spiritual journey woman, storyteller and global speaker. Tania is one of Australia's most successful female entrepreneurs and innovators developing 5 businesses and 4 charities over the past 3 decades. She is Founder and Executive Producer of future-shaping events series, Creative Innovation Global. She was appointed a Member of the Order of Australia in June 2008 and named one of the 100 Women of Influence and the 100 Australian Most Influential Entrepreneurs in 2018.

Peter Hunt AM  
B.Com, LL.B  
Founder & Chair of Mind Medicine Australia  
As an investment banker Peter Hunt AM advised local and multi-national companies and governments in Australia for nearly 35 years.  He co-founded and was Executive Chairman of one of Australia's leading investment banking advisory firms, Caliburn Partnership (now called Greenhill Australia) and continued as Chairman of the Firm after its sale to Greenhill Inc in 2009. Peter was a member of the Advisory Panel of ASIC and chaired the Vincent Fairfax Family Office.
Peter is an active philanthropist involved in funding, developing and scaling social sector organisations which seek to create a better and fairer world.  He is Chairman of Mind Medicine Australia which he established with his wife, Tania de Jong, in 2018. He founded Women's Community Shelter in 2011 and remains on the Board. He was previously Chairman of So They Can, Grameen Australia and Grameen Australia Philippines. Peter is a Director of Project Rozana and an Advisory Board member of the Monash Sustainable Development Institute. Peter also acts as a pro bono adviser to Creativity Australia. 
Peter was made a member of the General Division of the Order of Australia in the Queen's Birthday Honours List in 2010 for services to the philanthropic sector.
Professor Jane Burns
BA (Hons), Ph.D, Director 
Professor Jane Burns is a health strategist, advising the government, university and social enterprise sector. She is Chair of Open Arms, Chair of STREAT and Chair of the Centre for Mental Health at Swinburne University. She has over twenty years' experience as a C-Suite Executive with high profile organisations, beyondblue: the national depression initiative and reachout.com and was the founder and CEO of the Young and Well Cooperative Research Centre raising over $100M in capital.
She is the Founder and Non-Executive Director of InnoWell and a Non-Executive Director with APPLI. She was a Harkness Fellow in Health Care Policy, a VicHealth Fellow in Health Promotion and an NHMRC Fellow in Suicide Prevention. In recognition for her achievements in entrepreneurship she won the category of Social Enterprise for 2015's Australian Financial Review and Westpac Group 100 Women of Influence, and was a Victorian Finalist in the 2017 Telstra Business Women's Awards.
Dr Tra-ill Dowie
 Psychotherapist, Head of the Faculty of Psychotherapy at Ikon Institute Australia and Director of the Mind Medicine Institute

Marjane Beaugeois 
Phyto-Mycotherapist

Marjane is a trauma-informed addictions and mental health counsellor with over 7 year's experience in spiritual healing practices and ancestral plant medicines.
Marjane grew up in France, completing a degree in Biology there, and then her Masters in Australia. Marjane undertook training as a trauma informed counsellor and has a strong understanding of the power of plants and medicinal fungi. She strongly believes in the power of psychedelic-assisted therapy for to help save lives.
Marjane has her own unique lived experiences of trauma, PTSD and anxiety and is now an active member of Mind Medicine Australia's Melbourne Chapter, strongly advocating for urgent reform in Australia to enable these important plant medicines to be used in a clinical setting to help those who are suffering with a range of mental illnesses.
---