Luxury Vinyl & Rubber Floor Care - Multilingual * Orlando Classroom * 6/8/23
Event description
All classes are now "Multilingual" through the use of real-time translation software. Whatever language your speak, attend a LIVE, HANDS-on class and get the instruction you need.   
  Daily/Weekly Maintenance and Restoration of Luxury Vinyl Plank and Luxury Vinyl Tile flooring surfaces.
PLEASE PARK INSIDE OUR BUILDING - It's the only drive-thru Jan/San supply house in the nation.
Over 70% of the new flooring being put down in commercial buildings is Luxury Vinyl.
Do you know what it is? 
Do you know how to care for it? 
Did you know that it is NOT the same as the flooring material you are used to?
Professionals and homeowners alike, are being challenged with the care of a new type of flooring material called "Luxury Vinyl". 

The most popular forms are Luxury Vinyl Planks (LVP), which look and feel like wood and are longer than they are wide.
Luxury Vinyl Tiles (LVT) are square or rectangular and are typically smooth having the look and feel of stone, ceramic, or porcelain.
Some luxury vinyl flooring comes in sheets just like rubber flooring. 
Special care, products, tools, and equipment will be outlined as "best practices" to care for and maintain these floors on a daily and weekly basis.
Classroom attendees must wear appropriate clothing for hands-on skills training.   No open-toe shoes are allowed for hands-on participation.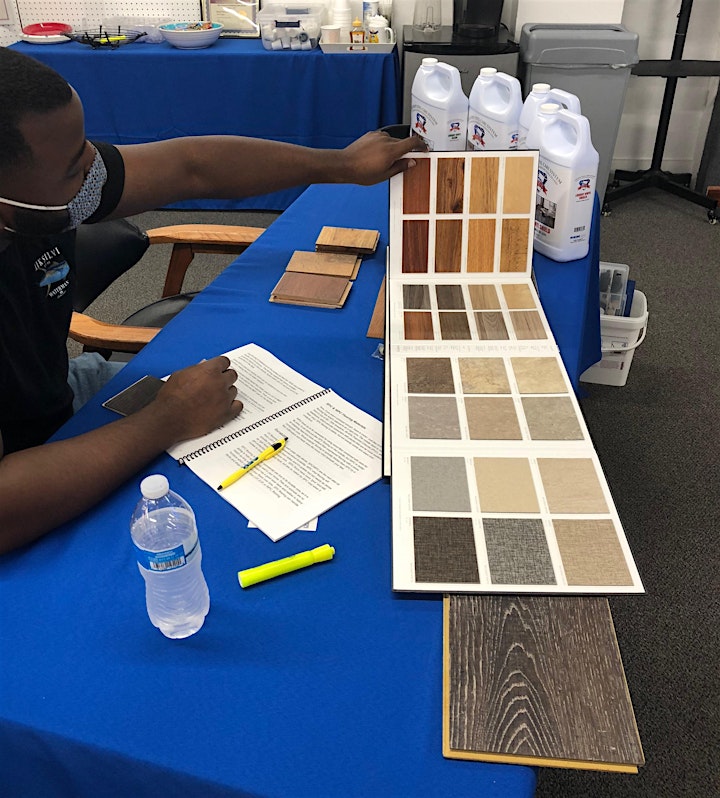 During the afternoon you will learn to identify the differences between LVP, LPT, EVP, Laminate, Rubber, and more. 
  When these flooring materials have been improperly maintained, restoration of the surface is required. Attendees will receive hands-on instruction on the proper processes, products, and tools required. 
  Your instructor, Dave Thompson, is a 50-year veteran of the industry having owned and operated a building service contracting company, consulted with thousands of operations across the US and abroad, and taught professional development to thousands of students around the globe. 


  "The most valuable resource an operation has is an engaged employee, let that be you!"
---