Mind Medicine Australia Melbourne Public Lecture: Psychedelic-Assisted Therapies: The New Frontier in Mental Health Treatments with Dr Ben Sessa (UK)
Event description
Don't miss out - Get your tickets early!
Public Lecture presented by Mind Medicine Australia featuring Dr Ben Sessa (UK): 
Psychedelic-Assisted Therapies: The New Frontier in Mental Health Treatments.
Mind Medicine Australia is delighted to present an International Public Lecture featuring renowned psychiatrist and researcher, Dr Ben Sessa (UK), live in person.

Dr Sessa has been at the forefront of psychedelic research for over 15 years through his affiliations with Bristol University and Imperial College London, under the auspices of Professor David Nutt. He brings a wealth of knowledge to this fast developing field in Australia.
In this lecture, he will explain:
What psychedelic drugs are
Safety of psychedelic drugs in the treatment of depression, trauma, eating disorders, addictions and other conditions
Psychedelics and Neuroplasticity
How psychedelic-assisted therapies work clinically?
Protocols for delivering psychedelic-assisted therapy safely and effectively
And lots more…
After Dr Sessa's lecture, he'll be joined onstage by a panel for discussion and Q&A with the audience. Guests will be treated to a Special Song by Soprano Tania de Jong and some themed gifts from our partners.
Tickets are strictly limited. Please register now to secure your seat.
EVENT DETAILS
DATE: Monday 13 November 2023
TIME: 6:30pm start, finishing at 8:30pm
DURATION: 120 minutes (incl Q&A)
LOCATION: St Kilda Town Hall, 99A Carlisle Street, Corner Brighton Road, St Kilda
ABOUT THE PRESENTERS

Dr Ben Sessa (UK)
Psychiatrist, Researcher and Writer

For over 15 years Dr Ben Sessa has been at the forefront of psychedelic and cannabis research and clinical medicine in the UK through his affiliations with Imperial College London. Ben qualified as a medical doctor from UCL in 1997 and went on to specialise in psychiatry. For 25 years he has worked as a consultant child and adolescent psychiatrist with young people and adult patients in the field of addictions and trauma-related psychiatry.
Ben started studying psychedelics as a junior doctor and has taken part in research projects at Bristol University, Cardiff University and Imperial College London with LSD, psilocybin, DMT, ketamine and MDMA – receiving and/or administering all of these compounds in legal research settings.
One of the first doctors to develop the field of contemporary psychedelic research in the UK, he was the former co-founder, former CEO, and subsequently the former Head of Psychedelic Medicine at Awakn Life Sciences, a Bio-Tech company carrying out psychedelic research into addictions. Awakn opened four clinical centres in the U.K. and Europe, providing psychedelic psychotherapy with ketamine, for a wide range of psychiatric indications, as well as an extensive R&D psychedelic research program.
Ben was one of the first Medical Cannabis psychiatric prescribers in the UK.
Ben is a trained MDMA, ketamine and psilocybin therapist. He has led research into MDMA-assisted therapy for Alcohol Use Disorder and is published widely in the academic and medical press.
Ben is the co-founder and past president of the Breaking Convention conference. He is the author of The Psychedelic Renaissance (2012/2017), the novel 'To Fathom Hell or Soar Angelic' (2015) and Altered States (2021). Ben lives and works in Bristol, UK.
Tania de Jong AM   
Founder & Executive Director of Mind Medicine Australia
Tania de Jong AM is a trail-blazing Australian soprano, award-winning social entrepreneur, creative innovation catalyst, spiritual journey woman, storyteller and global speaker. Tania is one of Australia's most successful female entrepreneurs and innovators developing 5 businesses and 4 charities over the past 3 decades. She is Founder and Executive Producer of future-shaping events series, Creative Innovation Global. She was appointed a Member of the Order of Australia in June 2008 and named one of the 100 Women of Influence and the 100 Australian Most Influential Entrepreneurs in 2018.
Peter Hunt AM  
Founder & Chair of Mind Medicine Australia  
As an investment banker Peter Hunt AM advised local and multi-national companies and governments in Australia for nearly 35 years.  He co-founded and was Executive Chairman of one of Australia's leading investment banking advisory firms, Caliburn Partnership (now called Greenhill Australia) and continued as Chairman of the Firm after its sale to Greenhill Inc in 2009. Peter was a member of the Advisory Panel of ASIC and chaired the Vincent Fairfax Family Office.
Peter is an active philanthropist involved in funding, developing and scaling social sector organisations which seek to create a better and fairer world.  He is Chairman of Mind Medicine Australia which he established with his wife, Tania de Jong, in 2018. He founded Women's Community Shelter in 2011 and remains on the Board. He was previously Chairman of So They Can, Grameen Australia and Grameen Australia Philippines. Peter is a Director of Project Rozana and an Advisory Board member of the Monash Sustainable Development Institute. Peter also acts as a pro bono adviser to Creativity Australia. 
Peter was made a member of the General Division of the Order of Australia in the Queen's Birthday Honours List in 2010 for services to the philanthropic sector.


Dr Eli Kotler
Psychiatrist, Psychotherapist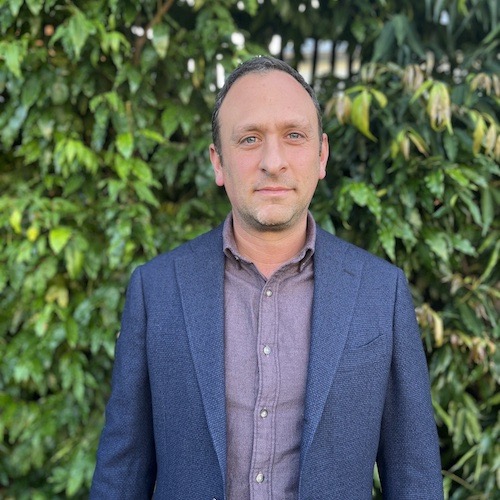 Dr Eli Kotler is a Consultant Psychiatrist and Psychodynamic Psychotherapist. He is the Medical Director of Malvern Private Hospital, an addiction and trauma hospital in Melbourne. Eli completed the inaugural Mind Medicine Australia Certificate in Psychedelic-Assisted Therapies (CPAT) course, and has since been on its faculty, currently serving as CPAT's Australian Course Director.
As a psychiatric trainee, Eli was awarded the Royal College of Psychiatrists Trainee Prize for his Scholarly Project on Depression, as well as a Research Committee Trainee award for his work on Philosophy of Mind. As an adjunct lecturer at Monash University, he oversees medical students on their addiction medicine rotation. He has been invited as a keynote speaker to several conferences and meetings to discuss addictions, trauma and psychedelics. 
Eli sits on the Committee of the ANZMHA to help organise their yearly addiction conference. He also sits on the inaugural Clinical Advisory Group for the Victorian Responsible Gambling Foundation. Eli is an Associate Fellow of the Royal Australasian College of Medical Administrators, and is a member of the Australasian Professional Society on Alcohol and other Drugs. He also has extensive research experience with novel therapeutics for neurodegenerative diseases.
Due to his interest in trauma, Eli has been appointed an Independent Medical Examiner by WorkSafe Victoria. He has been appointed by the Minister for Workplace Safety to sit on the Victorian Medical Panels, and is an expert witness in historical abuse cases.
Clinically, Eli works in a psychodynamic framework, and attempts to help his patients find freedom from their addictions and trauma through relational experiences, and experiential self-awareness. He is part of the AFL Player's Association referral network for addiction issues, and his interests in depth-psychology and neuroscience led him to found the Melbourne Neuropsychoanalytic Group. Eli is a Board Director of Mind Medicine Australia.
Marjane Beaugeois 
Phyto-Mycotherapist

Marjane is a trauma-informed addictions and mental health counsellor with over 7 year's experience in spiritual healing practices and ancestral plant medicines.
Marjane grew up in France, completing a degree in Biology there, and then her Masters in Australia. Marjane undertook training as a trauma informed counsellor and has a strong understanding of the power of plants and medicinal fungi. She strongly believes in the power of psychedelic-assisted therapy for to help save lives.
Marjane has her own unique lived experiences of trauma, PTSD and anxiety and is now an active member of Mind Medicine Australia's Melbourne Chapter, strongly advocating for urgent reform in Australia to enable these important plant medicines to be used in a clinical setting to help those who are suffering with a range of mental illnesses.
---
MEDICINAL PSYCHEDELIC TREATMENTS
Psychedelic-assisted treatments offer enormous potential in providing a meaningful alternative to current treatments for mental illness. PTSD is a debilitating condition that affects tens of millions of people worldwide, with many more trauma victims diagnosed with comorbid conditions such as depression, anxiety and eating disorders. In recent clinical trials, MDMA has been shown to produce reliable clinical improvements, restoring patient safety and self-agency even for individuals who have suffered with PTSD for many years, and for whom many treatments have failed.
The wave of clinical psychedelic research and regulatory support is rapidly building, with experts forecasting the availability of psychedelic-assisted treatments in the US and EU within the next 2 to 5 years, subject to positive clinical outcomes in large trials that are currently underway.
SUPPORT PSYCHEDELIC RESEARCH AND THERAPY DEVELOPMENT
Your donation to Mind Medicine Australia will help us accelerate the availability and best practice of psychedelic-assisted psychotherapy in Australia. We are a small organisation doing big things – we need your support. Please click here to make a tax-deductible donation.
DISCLAIMER
Mind Medicine Australia does not encourage or facilitate illegal use of psychedelics or plant medicines. MMA focus is focused on clinical and legal use only supported by the emerging science and legislative processes. Mind Medicine Australia reserves the right to record and publish webinars on various social media platforms. You agree that you will not discuss any names, locations or specific details of illegal use of psychedelics both verbally or via any written forms of communication via Mind Medicine Australia social media platforms i.e. Facebook, Instagram or zoom private and public chat forms during the webinar. Breaches of these guidelines may result in not being able to participate in the event. We thank you for support and cooperation on these matters. Mind Medicine Australia is focused specifically on the clinical application of medicinal psilocybin and medicinal MDMA for certain mental illnesses.
---