Professor David Nutt (UK), Head of Neuropsychopharmacology at Imperial College London (live in Sydney)
Event description
Mind Medicine Australia is delighted to present an International Public Lecture featuring Professor David Nutt (UK), Head of Neuropsychopharmacology at Imperial College London (live in person).
This special event will feature a keynote by Professor Nutt titled 'Psychedelic-Assisted Therapies: The History, Neuroscience and Myths' followed by a Q & A panel.
Date: Wednesday 23 November
Time: 6:00pm for 6:30pm until 9:00pm
Location: Paddington Town Hall, 249 Oxford St, Paddington NSW 2021
You will be supporting Mind Medicine Australia's mission to provide accessible and affordable psychedelic-assisted therapies to treat a range of mental illnesses in medically controlled environments. Mind Medicine Australia exists to help alleviate the suffering caused by our accelerating mental illness epidemic in Australia, through expanding the treatment options available to medical practitioners and their patients.
OUR PARTNERS: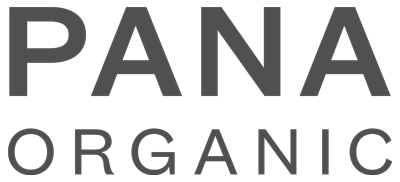 -----------------------------------------------------------------
About the Speakers

Professor David Nutt (UK)
BA, MB BChir, MRCP, MA, DM, MRC Psych, FRCPsych, FMedSci, FRCP, FSB
Ambassador of Mind Medicine Australia
Head of Neuropsychopharmacology at Imperial College London and the Chair of Drug Science
Renowned researcher, policy advisor and author, Professor David Nutt, is currently Head of Neuropsychopharmacology at Imperial College London and the Chair of Drug Science.
Under the leadership of Professor Nutt, the Psychedelic Research Group at Imperial College is one of the world's foremost psychedelic research laboratories, publishing landmark research on psychedelic therapies and neuroimaging studies of the psychedelic state.
Professor Nutt has also held many leadership positions in both UK and European academic, scientific and clinical organisations, including presidencies of: the European Brain Council, the British Neuroscience Association, the British Association of Psychopharmacology, the European College of Neuropsychopharmacology.
He was previously Chair of the UK Advisory Council on the Misuse of Drugs.
Tania de Jong AM  
LL.B (Hons), GradDipMus  
Founder & Executive Director of Mind Medicine Australia


Tania de Jong AM is a trail-blazing Australian soprano, award-winning social entrepreneur, creative innovation catalyst, spiritual journey woman, storyteller and global speaker. Tania is one of Australia's most successful female entrepreneurs and innovators developing 5 businesses and 4 charities over the past 3 decades. She is Founder and Executive Producer of future-shaping events series, Creative Innovation Global. She was appointed a Member of the Order of Australia in June 2008 and named one of the 100 Women of Influence and the 100 Australian Most Influential Entrepreneurs in 2018.

Peter Hunt AM  
B.Com, LL.B  
Founder & Chair of Mind Medicine Australia  
As an investment banker Peter Hunt AM advised local and multi-national companies and governments in Australia for nearly 35 years.  He co-founded and was Executive Chairman of one of Australia's leading investment banking advisory firms, Caliburn Partnership (now called Greenhill Australia) and continued as Chairman of the Firm after its sale to Greenhill Inc in 2009. Peter was a member of the Advisory Panel of ASIC and chaired the Vincent Fairfax Family Office.
Peter is an active philanthropist involved in funding, developing and scaling social sector organisations which seek to create a better and fairer world.  He is Chairman of Mind Medicine Australia which he established with his wife, Tania de Jong, in 2018. He founded Women's Community Shelter in 2011 and remains on the Board. He was previously Chairman of So They Can, Grameen Australia and Grameen Australia Philippines. Peter is a Director of Project Rozana and an Advisory Board member of the Monash Sustainable Development Institute. Peter also acts as a pro bono adviser to Creativity Australia. 
Peter was made a member of the General Division of the Order of Australia in the Queen's Birthday Honours List in 2010 for services to the philanthropic sector.
Professor Iain McGregor
Academic Director at Lambert Initiative for Cannabinoid Therapeutics at the Brain and Mind Centre, University of Sydney
Iain McGregor is Professor of Psychopharmacology and Academic Director of the Lambert Initiative for Cannabinoid Therapeutics in the Brain and Mind Centre at the University of Sydney, Australia.
Iain's research is focused on the discovery and development of new medications for the treatment of disease and involves the full pipeline from medicinal chemistry, through cellular and animal models, to clinical trials. Iain has more than 300 peer-reviewed publications and multiple patents.
The discoveries of his team around the use of oxytocin-like molecules to treat addiction and social withdrawal led to the successful spinoff company Kinoxis Therapeutics.
The Lambert Initiative for Cannabinoid Therapeutics which was formed in 2015 with a gift of unprecedented generosity from the Lambert family to the University of Sydney. The Lambert Initiative, under Iain's leadership, conducts world-leading research into the therapeutic benefits of cannabinoids in epilepsy, pain, cancer, addictions and mental health conditions. It has also developed a large library of proprietary small molecules with Dr Sam Banister.
Recently Iain and his team have diversified into psychedelic research and are currently developing plans for a research program around psychedelic drug discovery including a recently-funded clinical trial of psilocybin in the treatment of eating disorders.
Dr Ted Cassidy
MBBS, FRANZCP
Dr Ted Cassidy is a Founder of TMS Australia – Australia's largest provider of outpatient Depression & PTSD treatment using innovative Transcranial Magnetic Stimulation (TMS) technology. He is Chief Medical Officer and a Director of TMS Australia. He is responsible for the clinical operations and patient care in TMS Australia's outpatient treatment centres.
Dr Cassidy previously founded The Hills Clinic group. The Hills Clinic Hospital was the first purpose built private mental health hospital in Australia when it opened in 2011. Dr Cassidy is a Psychiatrist, Fellow of the Royal Australian and New Zealand College of Psychiatrists and medical graduate of the University of Sydney.
Vanessa Bortolin
Vanessa is a full time mother. She was an accountant and owner of a sign supply company, Graphic Art Mart QLD, up until her husband fell sick with severe treatment resistant depression in 2018.
Tragically, he took his life in 2021. Since then, Vanessa has become an advocate for change in Australia's mental health system, driven by the hope that her daughter will receive better support than her husband did, if she should ever need it.
Hon. Andrew Robb
B.Sc., LL.B, LL.M, GradDipLP, GradDipEnt
Until his recent retirement from politics, Andrew Robb was Australia's Minister for Trade, Investment and Tourism.
In this role Mr Robb negotiated Free Trade Agreements with South Korea, Japan and China, as well as the 12 country Trans Pacific Partnership (TPP) free trade agreement and the Comprehensive Strategic Partnership with Singapore.
Mr Robb is currently Executive Chairman of The Robb Group (A corporate and investment advisory company), a Board Member of the Kidman cattle enterprise, Chair of Asialink and pharmacogenetics company, CNSDose, and strategic advisor to Seafarms Ltd as well as a range of national and international businesses.
In 2003, Mr Robb was awarded the office of the Order of Australia (AO) for his service to agriculture, politics and the community. As well, Mr Robb is the author of "Black Dog Daze: Public Life, Private Demons" (Melbourne University Publishing).
Mr Robb has qualifications in Agricultural Science and a first-class Honours Degree in Economics, and lives in Sydney with his wife Maureen and has three adult children Tom, Joe and Pip.

---