Reshape Our Future: Youth Forum - Melbourne
Event description
YACVic's Reshape Our Future youth forums are finally happening and coming to Melbourne and regional Victoria!
The youth forum is a fun, free and powerful event for young people aged 12-25 to have your say on what matters to you and make new friends who care about the same things as you.
After lockdowns kept us physically apart, it's so important now more than ever for a space where young people can come together, learn and take action to Reshape Our Future together. 
When and where?
Warrnambool: 3 June, Deakin Uni, Brother Fox
Melbourne: 10 June, Melbourne Museum
Wangaratta: 14 June, Wangaratta Performing Arts Centre
Robinvale: 22 June, Robinvale Leisure Centre
Bairnsdale: 24 June, Forge Theatre & Arts Hub
Note: The Reshape Our Future Youth Forum was originally scheduled for May 2021 as an event happening across five different locations at the same time, but due to COVID-19 and feedback from young people, the event was postponed until it could be run in-person at a later date.
Program
We are the leaders of today and tomorrow
Allyship as a verb: Let's make real change
Pathways to Power: how young people can make a difference
Become a YACVic member 
Stand united with young people as we work for justice and champion young people's rights. YACVic supports young people with advocacy, training and resources to help you make a difference. The best part for young people is that it's free to be a YACVic member until you turn 26!
Accessibility
YACVic takes access and inclusion seriously. We are committed to making every event as accessible as possible for all members of our community.
When you book your ticket, there is a list of accessibility needs which you can tick to ensure your needs are met. If you have an accessibility need that isn't listed, you can contact support@yacvic.org.au.
If you have access needs, please let us know by 17 May 2022 to allow us enough time to book in the appropriate supports.
Acknowledgement of Country and Cultural Safety
We are committed to respecting this lore and creating a culturally safe event space.
Reshape Our Future will take place across the lands of the Aboriginal nations within Victoria and we pay our respects to Elders past and present. Bunjil's lore states that those who walk on this land must care for the Country and waterways as well as for the children and young people. This always was and always will be Aboriginal land.
Code of Conduct
All participants, including attendees, speakers, staff and supervisors are expected to abide by our Code of Conduct during the event.
Contact Us
If you need further information, please contact support@yacvic.org.au. Enquiries will be handled by Derm Ryan (he/him) and Jacob Gamble (they/them).
Commitment to Child Safety
YACVic is a child safe organisation. By attending these events, you agree to join us in our commitment to child safety. 
Meet Our Sponsors
Reshape Our Future is made possible thanks to the generous support of our partners and sponsors.
Principal Partner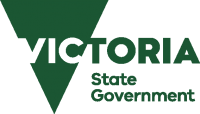 Regional and Session Partners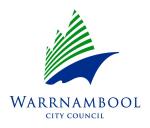 Youth Partners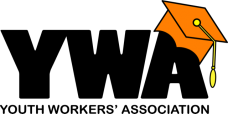 Media Partners

---