Restroom Decontamination - Multilingual - Orlando * 6/27/23
Event description
All classes are now "Multilingual" through the use of real-time translation software. Whatever language your speak, attend a LIVE, HANDS-on class and get the instruction you need.  


Join us for a day of knowledge & skills training in decontaminating locker rooms and restrooms. 
Are you battling odor problems? 

We will show you where they are and how to correct issues.  We'll show you "Best Practice HACKS" like this one.
There will be classroom time as well as "Hands-On" skills training on the most progressive equipment and processes on the market today.


Are you open to learning? Are you getting the results you want from your current restroom/locker room program?  Floors are the cause of 95% of restroom/locker room odors and illness. 


If you are tired of putting forth the effort and not getting the results you really want, attend this class at the Academy of Cleaning Excellence today!

Understanding Tile & GroutTile
Flooring Challenges
Cleaners- pH & Health
Learn to Clean Walls
How to Clean Glass
How to Use Low-Touch or No-Touch Cleaning Programs
How to Decontaminate Flooring Surfaces
Tactics for Processing Single & Multiple Use Restrooms




Classroom attendees must wear appropriate clothing for hands-on skills training.

Your instructor, Dave Thompson, is a 50-year veteran of the industry having owned and operated a building service contracting company, consulted with thousands of operations across the US and abroad, and taught professional development to thousands of students around the globe.

He will be demonstrating 'best practices' during these LIVE classroom sessions.  
You will have the opportunity to join in and get your hands on the progressive tools and equipment used for those who are moving their knowledge and skills forward.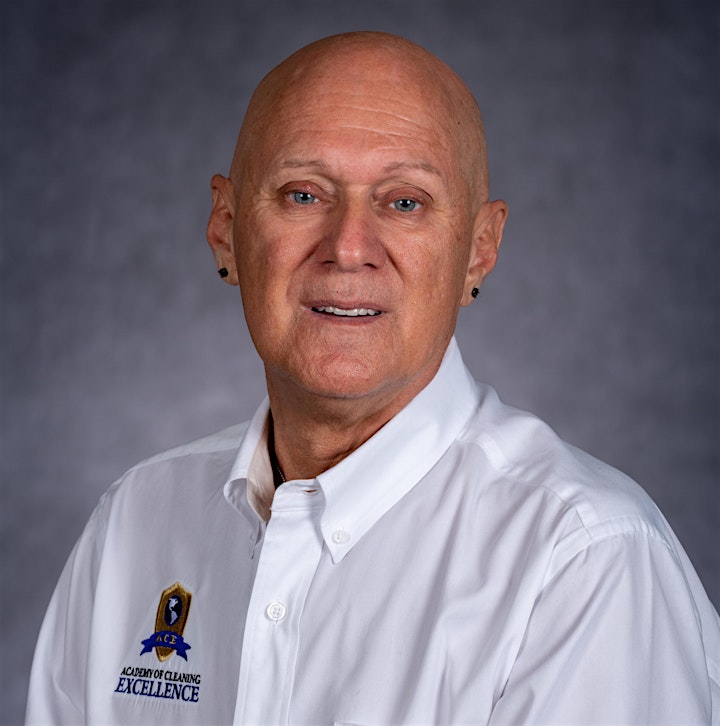 "The most valuable resource an operation has is an engaged employee, let that be you!"
---