Sacred Sounds for Transformation
Event description
Sacred Sounds for Transformation
🗣An evening of self-care with Monk🚨
You either walk inside and own your story or stand outside it and hustle for your worthiness." ~ Brené Brown
✨ It's time to follow your heart …❤️‍🔥
It's becoming ever more clear to me that we are in a time that is both asking for and giving opportunities for deep, profound healing, both personally and collectively. And so we bring you another wonderful evening with a travelling monk, author and teacher: DEVAMRITA SWAMI.
About the Topic: Sacred Sounds for Transformation 
The power of sound can influence our consciousness for better or for worse! Take time to reflect deeply on how hearing sacred wisdom and sacred music can lead to transformation. At the heart of it, spiritual sound, music, and voice is powerful enough to affect changes in others and yourself. The relaying of these teachings, usually steeped in yoga philosophy, is shared by learned yogis schooled in the natural and spiritual laws of the universe. Join DEVAMRITA SWAMI for an evening of conversation and transformation as he shares insights into the power of transformation through sound!
What to expect on the night
Introduction to mantra meditation 🎸
Talk by guest Monk🎙️
Q&A ❓❓
More mantra music 🎶 
Dinner and dessert 🍨 
Yoga Books for grabs📓
Chat with the travelling Monk
Definitely, an evening not to miss. 
Bring a friend for the price of 1️⃣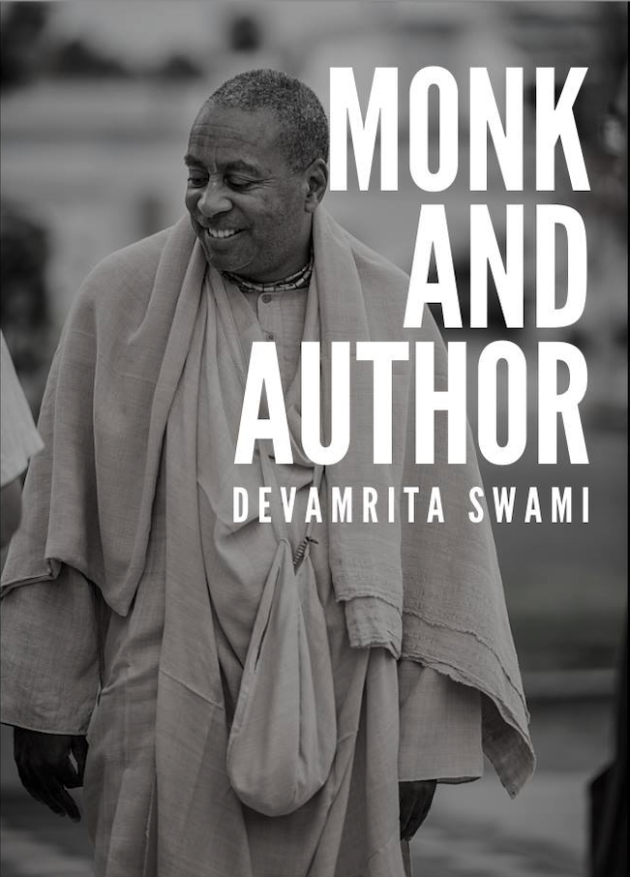 About our guest speaker: Devamrita Swami
With a unique ability to analyse modern problems through the wisdom of the Bhagavad-gita and other essential Vedic texts, he urges audiences to understand that the quest for genuine personal and social upliftment and well-being is rooted in comprehensive intimate social upliftment knowledge. His strategic guidance has often addressed spiritually-based economics, sustainability, and environmentalism. His strategic direction has proved invaluable to students and professionals seeking to balance their spiritual and professional lives. Spiritual life, he often remarks, is a dynamic experiential reality, not a token subscription to a belief system. 
Devamrita Swami is the author of Searching for Vedic India, Perfect Escape, and Hiding in Unnatural Happiness. His unique wit and wisdom combine to show the great value of the oldest wisdom culture in his books. Searching for Vedic India is exceptionally written to assist an interested audience in unlocking answers to life's biggest questions. 
Upon graduating from Yale University, he began reading and relishing the classic bhakti texts translated by A. C. Bhaktivedanta Swami Prabhupada. Impressed by his impeccable erudition, Devamrita Swami became his official student and a member of the worldwide bhakti community. In 1982 he officially accepted the renounced order of life as a Krishna monk, dedicating his life to practising Bhakti and sharing it with others worldwide.
Check-out reviews from previous events


This event is suitable for all - no prior knowledge & experience is required.
By entering this event site, you agree to be filmed or photographed, which may be used by Bhakti Corner for marketing or promotional purposes.
---