Event description
A fortnightly safe space for all who identify as women to gather, learn, develop, & heal through sharing, listening & experiencing the new.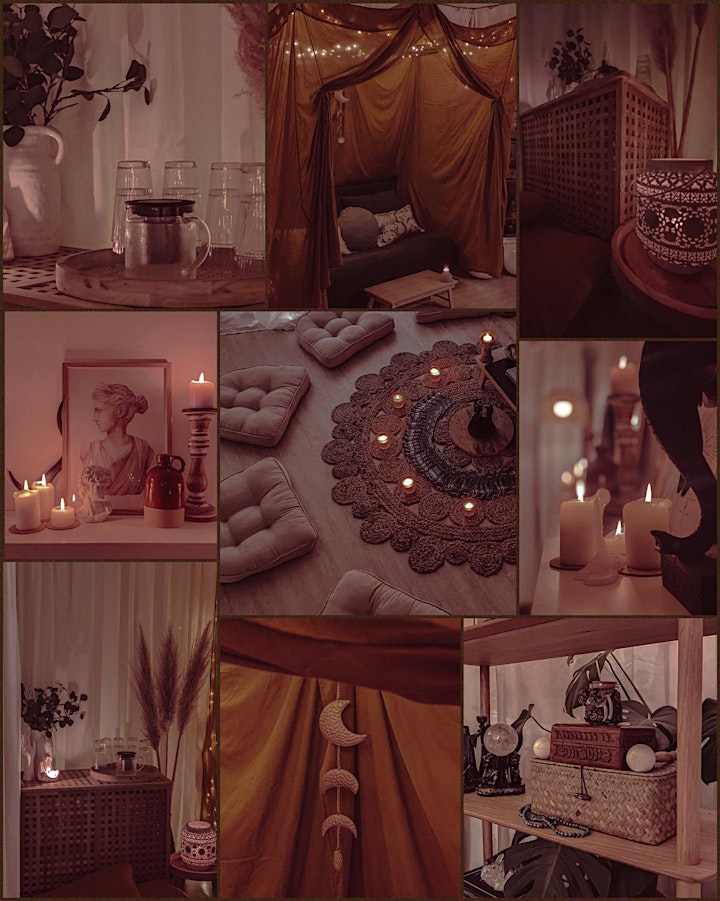 WHEN: Fortnightly on Friday nights from 6:30 pm to 8:30 pm
WHERE: Sacred Unveiling Studio - 8/48-52 Sydney Road, Coburg
WHAT TO BRING: Open Mind, Notebook, Pen
WHAT TO WEAR: Comfortable clothing & footwear.
WHO CAN ATTEND: This is a safe space which welcomes all who identify as women and are 18+.
Please note that there are limited openings per session to allow for an intimate gathering. If you miss out this time, please check our other available dates.
🌿 Who are we?
Empower Your Divine Feminine with Our Women's Circle - Connect, Collaborate & Grow with Like-Minded Women!
Join us, a community of women (including trans women) who recognize and cherish the undeniable strength of the divine feminine. Our circle offers a sanctuary where you can be heard, learn, and evolve through shared wisdom and experience.
Embrace the spiritual and metaphysical approach, combined with everyday life, and deepen your connections with other women. Continue the ancient tradition of women coming together for growth and making new memories together with us. Unleash the power of the divine feminine within you, today!
🌿 Who is this right for?
✔️ Women at any stage in their spiritual journey.
✔️ Open-minded women looking to expand their perspective.
✔️ Women seeking to lead with an open heart and nourish their minds.
✔️ Women who crave deeper connections with other women.
✔️ Women who value nurturing their minds and embracing the beauty of life.
🌿 What We Do
✨ A grounding Chakra Cleansing Meditation to anchor you in the present moment.
✨ A warm welcome as we introduce and acknowledge each member of the circle.
✨ An engaging theme for the evening, with opportunities for members to share their voices (if comfortable).
✨ A hands-on spiritual experience that brings our teachings to life.
✨ Inspiring activities that spark conversation and foster harmony.
✨ A show-and-tell of achievements, complete with tea, where you can connect with potential clients, customers, and collaborators.
✨ A memorable close to the evening as we recap and express gratitude in meditation.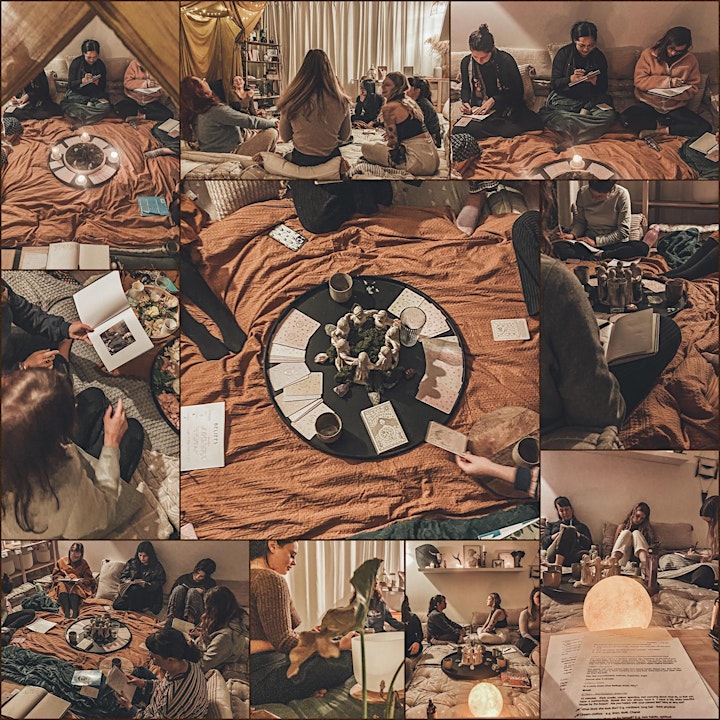 🌿 Why we do this
The most fascinating thing about a women's circle is that you will very quickly realise discover the unifying power of the shared experience of womanhood.
Despite our differences in walks of life, ethnicity, and religion, we share many common struggles and insecurities as women. But it's in acknowledging and overcoming these challenges that we become stronger individually and collectively.
It's time to do more than just talk about supporting each other - let's put it into action. Build deeper connections, communicate effectively, and uplift each other in all aspects of life - relationships, spirituality, business, and personal growth.
Together, we will create a powerful sisterhood where we hold each other up and succeed on our journey. Be a part of a movement of women who are making a real difference in each other's lives.
🌿 About your facilitator
Join me, Aya, on a journey of self-discovery as we explore the wonders of the universe. As a spiritual woman, I have dedicated my life to studying the various methods, theories, and philosophies that shape our existence. I am eager to share my experiences and create new ones with like-minded women, in a supportive and empowering community.
Our upcoming women's circle promises to be a transformative experience where you will gain insight into your unique path, connect with other women on their own journeys, and learn from each other. This is your chance to tap into the infinite wisdom of the universe and unleash your full potential. Don't miss this opportunity to elevate your spirituality and join us for an unforgettable journey.
The Space
Located close to transport this hidden studio is easy to get to yet quiet.
Address - Sacred Unveiling Studio - 8/48-52 Sydney Road, Coburg
NOTE: You'll find a nook in the wall with buzzers beside a blue-tiled wall,
Please Buzz #8 (Labelled Sacred Unveiling) upon arrival
---