Stripping & Refinishing VCT Floors - Lakeland Classroom * 11/2/23
Event description
Are you ready to unlock the secrets to stunning floors and revolutionize your maintenance approach? 
If you're tired of staring at lackluster flooring and pouring money into solutions that yield no change, it's time to break free from the cycle. 
Are you open to learning?

Are you tired of losing profit when bidding on "strip & refinishing" jobs?

Learn how to
"Strip & Refinish"

floors and make more profit than your competition.

Join us on Nov 2nd, from 9 AM-noon for a look into advanced stripping & refinishing techniques.
  
This is a mini-course on Hard Floor Care to introduce you to the education options you have in the Lakeland, Florida area when it comes to professional knowledge and skills training in the cleaning industry. 

Do you need to use chemical stripping solutions every time you strip the finish from VCT?  
Have you updated your knowledge or just the tools and equipment? Maybe not either one? 
   Classroom attendees must wear appropriate clothing for hands-on skills training.  No open-toe shoes are allowed for hands-on participation.
Classes are product agnostic, designed to inform frontline technicians, supervisors, managers, and owners alike on what has changed.  


If you are a building services provider and want to make PROFIT, this class will change the way you look at your restorative processes of VCT.
Your instructor, Dave Thompson, is a 50-year veteran of the industry having owned and operated a building service contracting company, consulted with thousands of operations across the US and abroad, and taught professional development to thousands of students around the globe.

He will be demonstrating 'best practices' during these LIVE classroom sessions. You will have the opportunity to join in and get your hands on the progressive tools and equipment used for those who are moving their knowledge and skills forward.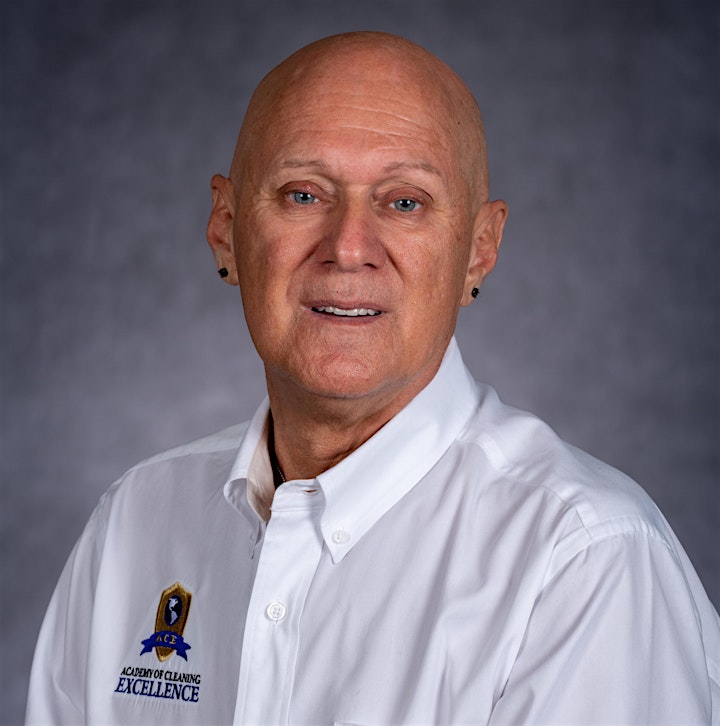 "The most valuable resource an operation has is an engaged employee, let that be you!"
---