The Way of the Heart - Breathwork Journey with Cacao
Event description
This is a very special breathwork journey of awakening and healing, breathwork enable's us to rest in the para-sympathetic nervous system, inviting in restoration and rejuvination. We are able to bye pass the conceptual mind and reach the subconscious, clearing out the old and inviting in transformation, healing and awakening. We are able to control our nervous system with our breath, the breath is our very own medicine, we use the breath to alkalise the body, creating strength and resilience to our imune stytem. We will connect to our hearts and soul's through the breath and the powerful medicine of cacao. We will be using organic ceremonial grade cacao which will not only help you drop into a deep theta state but will relax the muscles, increase blood flow and oxygen to the brain and increase seratonin levels...... you will feel focused but relaxed and open hearted.....this is earths medicine of the heart!
Come with me and take the journey through the elements of earth, water, fire & air with music, sound and breath..... shamanic cacao ceremony, reiki/ energy healing is also called in, crystal sound bowls, shamanic rattles and drums are used.... you will receive healing and liberation wherever is needed most for your higher good only. This journey invokes your natural healing systems, releasing tension, trauma and stress....brining in love, light and wisdom....awaken your passion, connect to your soul and remember who you truly are!
You will be safely guided and supported through your journey in a protected and comfortable sacred space, drinking the medicine of cacao is optional but highly recommended...
Breathwork is for awakening and healing. We reach a deeper state of the mind, connecting to our true selves. An incredible transformational tool that allows one to go beyond the conditioning and programming of todays society and when we go deep we are able to dissolve patterns and heavy emotions that no longer serve us, releasing old thought patterns and behaviour's that are limiting and no longer serve us. Lets break the programming that holds us back and keep us in darknes.... I will be with you every step of the way......
The roots of breath work go back to ancient times including yogic traditions as well as shamanic practices, its is the foundation of most spiritual modalities.
Breathwork is the medicine of today, lets re-awaken your true potental, find your passion, heal yourselves and awaken your heart and soul....
There are many benefits to breath work and studies have shown that breath work can help treat:
depression, anxiety and PTSD.
Some other benefits are as follows:
Balances mind body and soul
Reduces anxiety, stress and anger
Helps with depression
Softens chronic pain
Helps with trauma and post traumatic stress
aids positive self awareness
Boosts immunity
Improves energy levels
Increases self esteem, self awareness and confidence
Helps to overcome addictions
Balances the nervous system
Releases negative thoughts
Unfortunately this is not suitable for pregnant woman or those who have been diagnosed with certain mental illnesses. Please check with your doctor if you have any medical conditions before joining in and get in touch to find out more about the contraindications...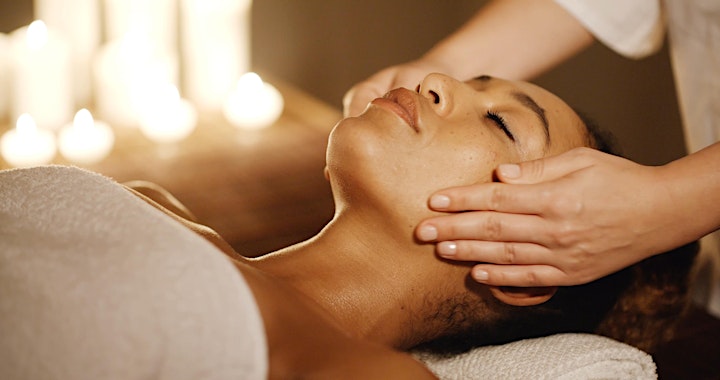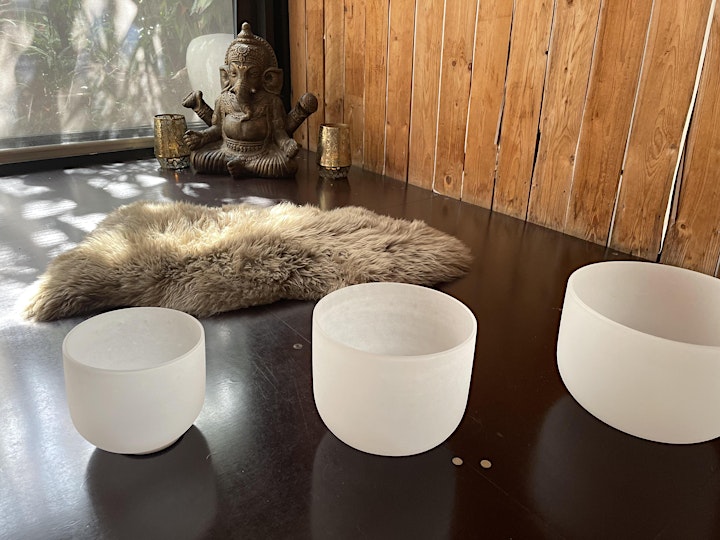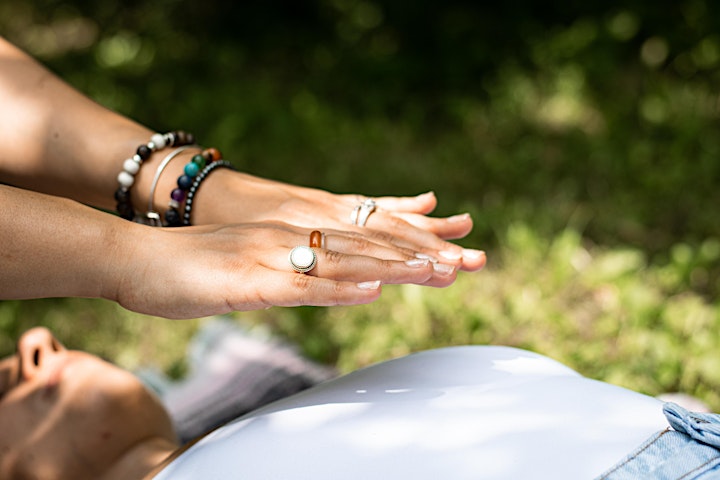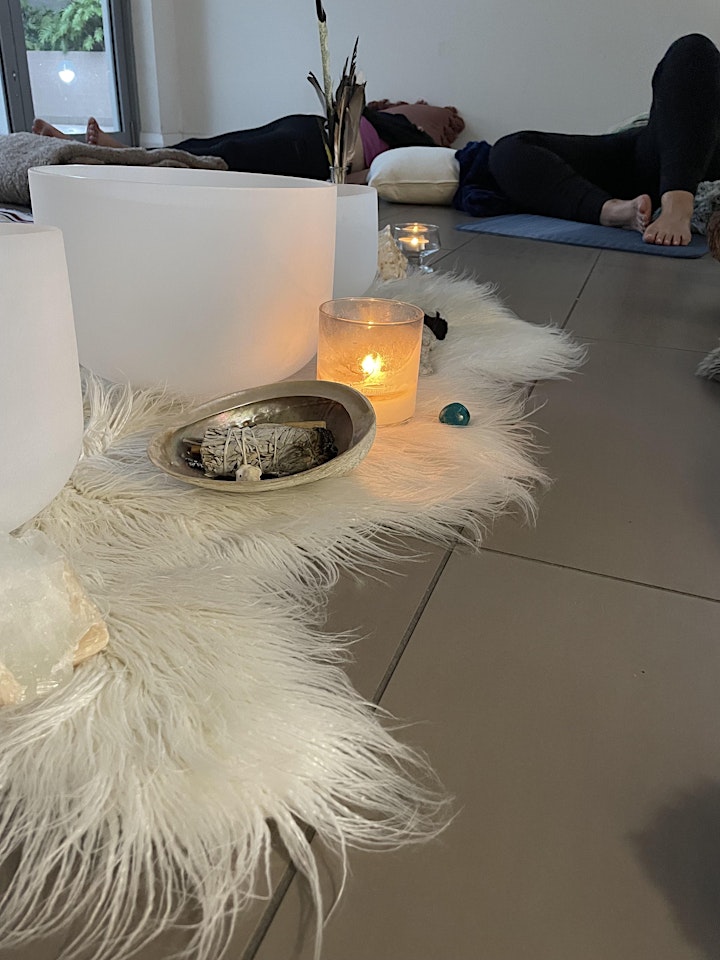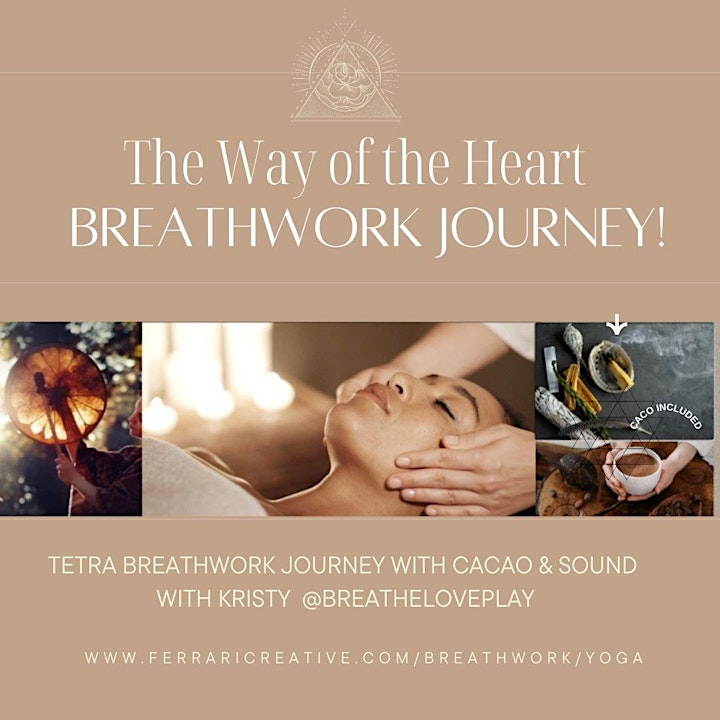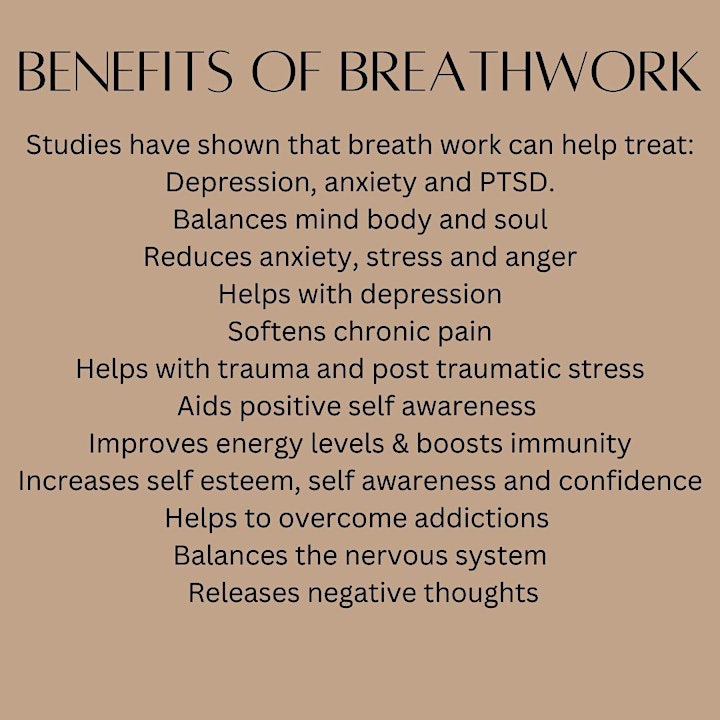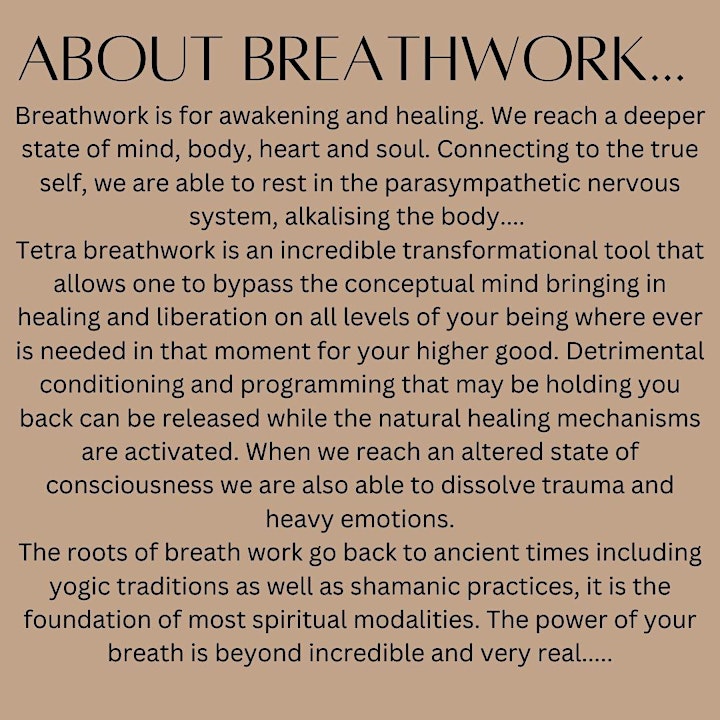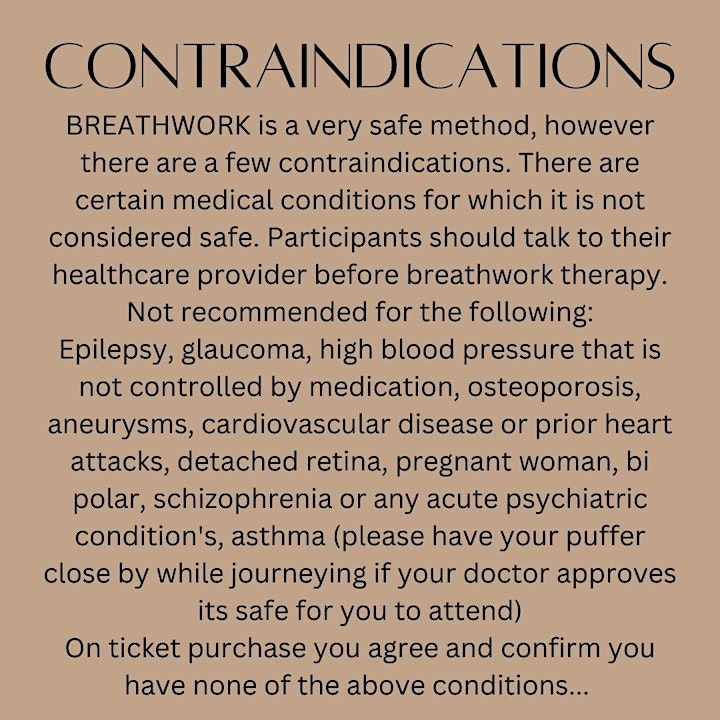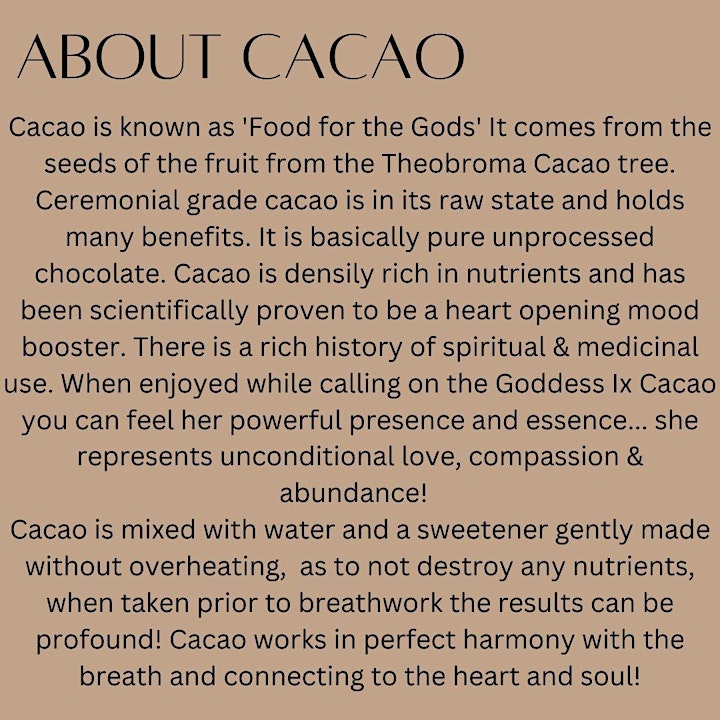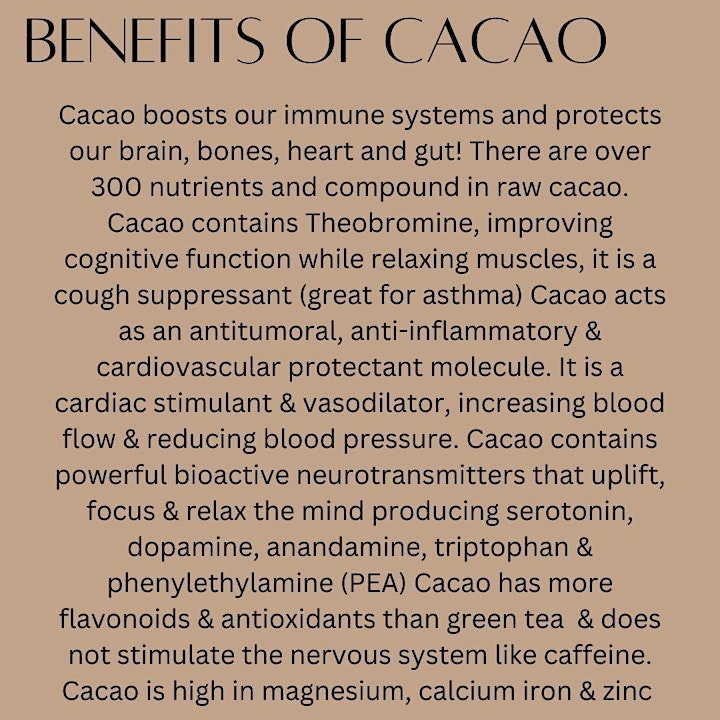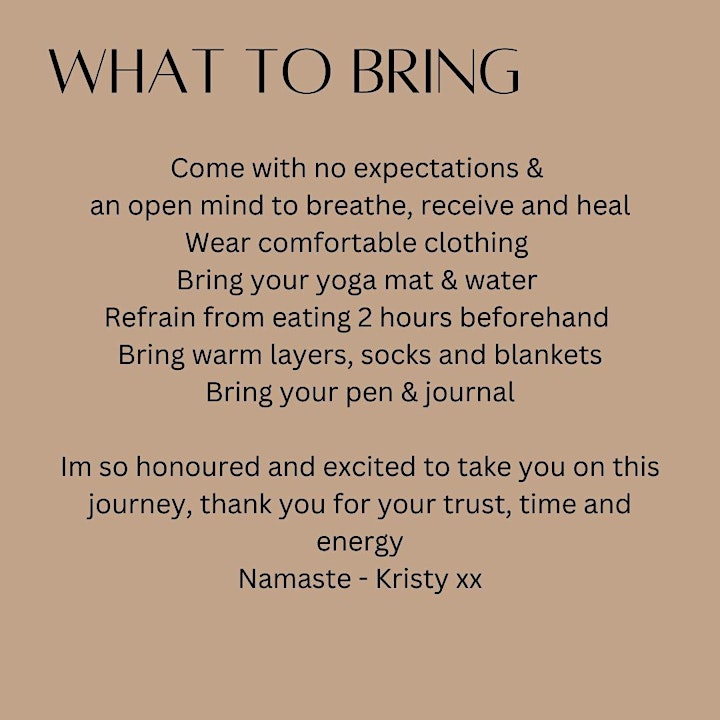 Tags
About the organiser
Organised byKristy Ferrari22Followers
View moreFacebook profileOrganiser websiteReport this eventSold OutDetails


---